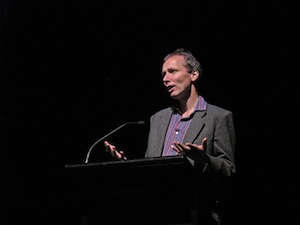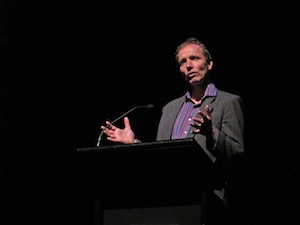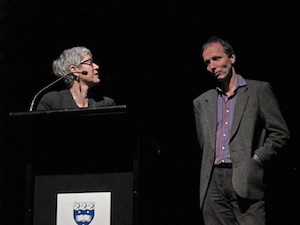 On Wednesday 31 October, Nicky Hager delivered the 2012 Bruce Jesson Memorial Lecture to a packed and attentive Maidment Theatre audience. Entitled 'Investigative journalism in the age of media meltdown: from National Party Headquarters to Afghanistan', the lecture described the key political, commercial and economic influences Nicky identifies as degrading public and democratic discourse. He particularly noted the impact of PR machines, but drew on material from his books to illustrate the impact of other interests. 
Even after comparing the state of the democratic sphere to a polluted river, much abused by dairy farming, Nicky struck an upbeat tone, providing a series of ideas for democratic renewal. He also note that investigative journalism is an 'inherently optimistic activity' and paid tribute to journalists in all NZ media who do more that could be expected of them while under relentless pressure.
The lecture is a must read! You can view it online here or download a PDF here.